RRP $149.99
Launch Date : October 2014
The game of Golf and certainly the way we teach players has evolved massively in the past decade, with stats and data analysis becoming the standard for any lesson. Many golfers have access to great technology in lessons, but once they are alone they may be left to practice without the technology they have become accustomed too. The Zepp Golf Swing analyser is a special little device that can be used to help bridge this gap.
The Zepp analyser and App are extremely easy to use for players and coaches on a daily basis, and the quick accurate 3-D feedback is a fantastic visual aid for players of all levels. I found that it really helps to give pupils and players a greater visual understanding of their swing and really helps you picture your path.
HOW DOES IT WORK?
The Zepp analyser is extremely easy to set-up and use. You simply attach the clip to the velcro patch of your glove, calibrate by holding your posture for 3 seconds and away you go. As the device is extremely lightweight at 8 grams it is hardly noticeable, and the tight hold of the clip means it is safe even with high swing speeds. The club you use must be changed on your tablet or smartphone for more accurate data results, and you can even update your personal information with specific brands and models of club, which I thought was a great added touch.
The Zepp sensor incorporates dual accelerometers and 3 axis gyroscope technology to generate a 3-D image of your swing and record valuable data such as tempo, swing speed and hand plane. The device then uses bluetooth technology to automatically send data to your iOS or Android tablet or smartphone as you swing. It does however require you to download the free Zepp Golf App and pair the devices before use, but this is extremely quick and simple.
When using the Zepp in lessons I normally have my tablet or smartphone in my hand, but when practicing I simply have it on the floor next to me as the range is good and I can see all the data straight away. One extra tip is to place your device in your trailing hip pocket, as this will give you hip your rotation data too, which can come in handy when trying to improve or change your hip turn.
Charging the Zepp is extremely easy, as each device comes with a USB charging dock which can be used with a plug as seen in the pictures. A full charge will normally last me around 6-8 hours and takes approximately 2-3 hours to charge completely.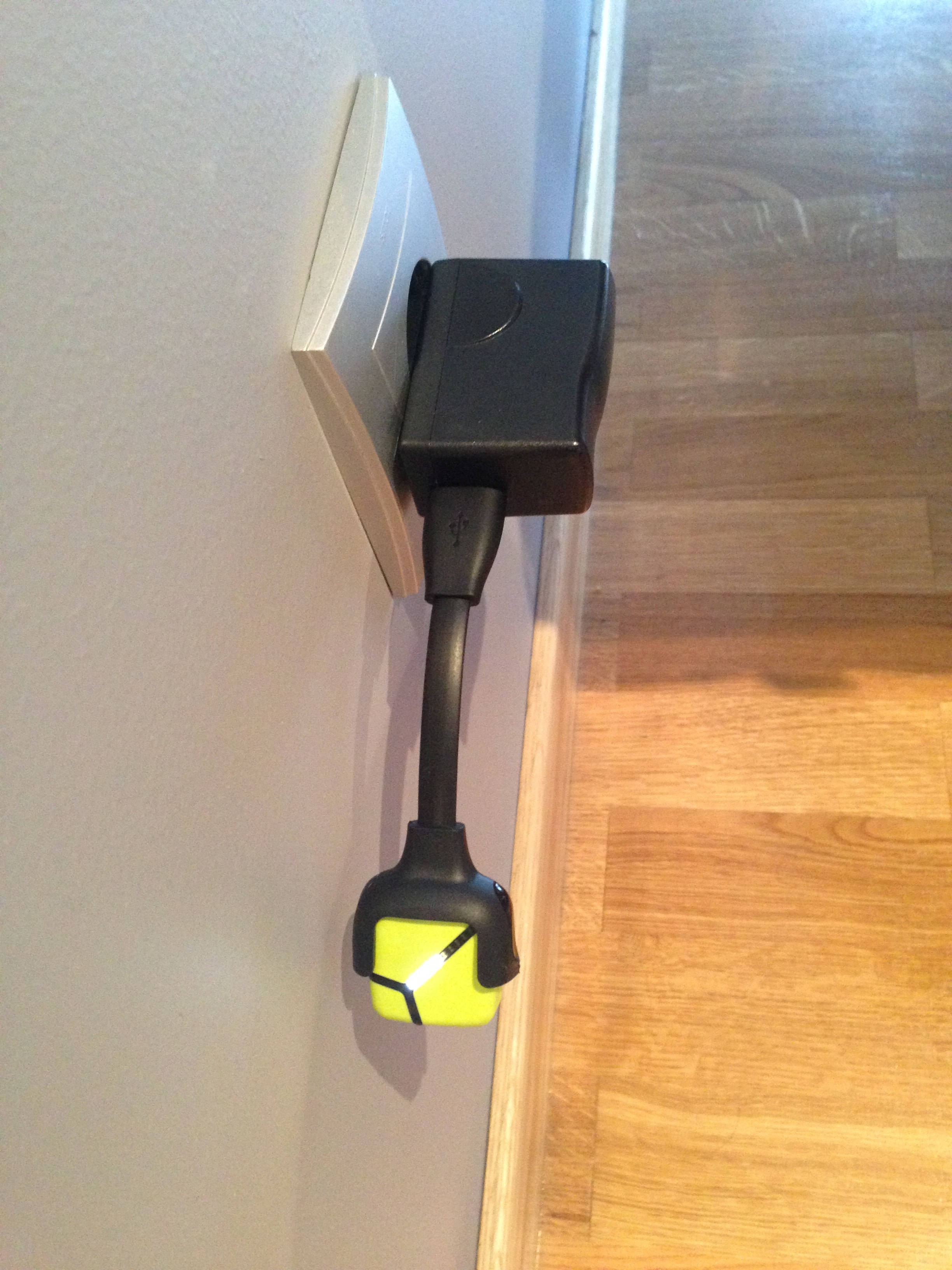 DATA ANALYSIS
It is always a question that I have been asked whenever using any technology with my students ..... 'is it accurate?' Nothing is ever going to be 100% accurate, but the data provided by the Zepp Analyser is relevant to each swing. What I mean by this is that if you have a steep swing plane, it will read this and will always highlight any problems or inconsistencies you have with your technique. Having used other technology in the past, I personally think the tempo and swing speed features are the two most accurate given, but the visual aspect of the 3-D analysis is amazing to help a students understanding.
As a coach and a player I really like to be able to see and show my pupils data, this is made extremely simply with the assistance of a 3-D on screen figure. You also have the option to rotate, spin and look at different angles and options such as hand path, swing path and club plane, offering a brilliant all-round perspective of your swing.
Another key feature of Zepp, is that you can compare your data to the likes of Keegan Bradley, Brendan Steele and Michelle Wie, giving you something to work towards and help monitor improvement.
OTHER FEATURES
Once you have downloaded the free App and paired both devices, you can also take advantage of the video analysis software. This is simple and brilliant to use as you can compare your data and 3-D model to an actual video of your swing. For me the best thing about this, was that you can do it alone, If you get your device set up for filming, when you make a swing the App will automatically record the video and capture the data, acting as a remote. This means you don't have to race to turn on/off your camera and interrupt the flow and rhythm of your swing. The video analysis software also lets you use split screen, to compare your swing to professionals, which again has become a must for coaches and players.
There is also a goals and calendar feature on the App, which means you can easily go into previous swings and see the improvements or mistakes you may have made.
Another brilliant aspect to the Zepp App is the amount of coaches and players it has on board, for example you can be sent links to videos that help you improve a certain aspect of your game, and there is a huge library of videos and data to choose from.
In a world flooded with swing analysis tools and Apps, the most important thing is to find one that suits you, is accurate and easy to decipher. The data captured from the Zepp swing analyser is easy to interpret, easy to use and the App combines extremely well with the device giving brilliant results and feedback. It is easy to transport, reliable and looks pretty great too!
If you are looking for a training aid that will give you accurate data, video analysis, is simple but effective, trustworthy and fairly priced look no further than Zepp Golf.
RATING
Functionality 9/10
Feedback & Data 9/10
Style 9/10
Affordability 10/10
Overall 9/10
For more information about the Zepp Golf Swing Analyser visit www.zepp.com
KEEP UPDATED WITH THE LATEST FROM US BY FOLLOWING @GOLFBYJOSH ON INSTAGRAM, FACEBOOK & TWITTER